Dentist in Clyde, NC
All our professionals maintain the highest levels of accreditation and pursue ongoing education to stay abreast of the latest trends in dentistry.
Dr. Kerry Cogburn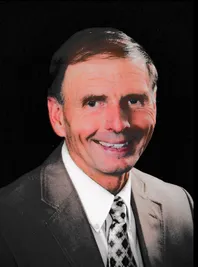 Dr. Kerry Cogburn is a Haywood County native. A graduate of Canton High School, he attended N. C. State University and received his B.S. in Zoology. Dr. Cogburn graduated from Emory University School of Dentistry, then served two years in the U.S. Indian Health Service in Cherokee. He and his wife, Barbara, then returned to Haywood County to live in Clyde. Dr. Cogburn has served as a grader at the N.C. State Board Dental Examination and is a life member of the American Dental Association.

Dr. Cogburn and Barbara have two daughters, both of whom are teachers in the Haywood Country Schools. Five grandchildren, including two sets of twins, have been special blessings. Outside of Dentistry, Dr. Cogburn enjoys coaching youth sports, gardening, and fishing. He and Barbara both teach adult Bible study classes at Clyde First Baptist Church.
Dr. Jack Teague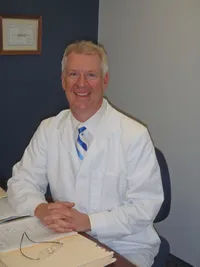 Dr. Jack Teague is an Asheville native and is currently in his 25th year of practice. He attended Erwin High School, NC State University, and the University of NC at Chapel Hill School of Dentistry. He and his wife Beth have three children, ages 19, 15, and 12.

After serving for many years on the Board of Trustees, Dr. Teague served as President of the North Carolina Dental Society in 2013. He has represented North Carolina at the American Dental Association's House of Delegates for several years. He is a fellow of the International College of Dentists, where fellowship is extended by invitation only in recognition of an individual's "outstanding professional achievement, meritorious service, and dedication to the continued progress of dentistry for the benefit of humankind."

Dr. Teague is actively involved at the UNC School of Dentistry and is currently serving as the President of the UNC Dental Alumni Association. Dr. Teague has served on many non-profit boards in Asheville since returning in 1991, including the United Way's Tocqueville Leadership Council, the AB Tech Foundation, the Eblen Foundation, and Child Abuse Prevention Services. Dr. Teague chaired the committee that directed Asheville's first ever "Mission of Mercy" dental clinic on August 13th and 14th, 2010, that served almost 900 hundred patients in one weekend and provided over $400,000 of dental services free of charge to our areas underserved population.
Dr. Pamela Van Praag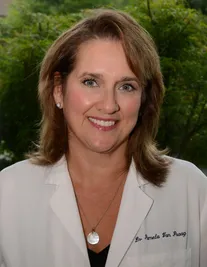 Bio coming soon!